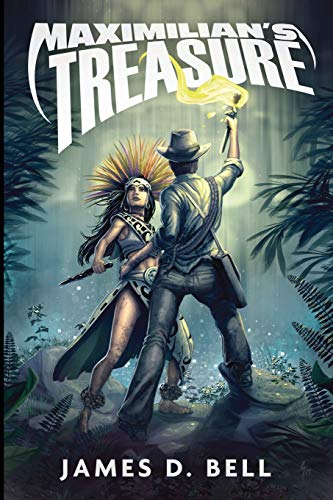 James D. Bell is an award-winning author and retired Judge who received the highest bar association approval ratings ever given to a Mississippi Circuit or County Judge. He is listed in Preeminent Lawyers, Outstanding Lawyers of America and Top 100 Attorneys of North America.  He is the author of two novels, Vampire Defense and Maximilian's Treasure.  His short story, The Adventures of Sherlock Hound, was published in Mardi Allen's collection, Dog Stories for the Soul, alongside stories from Mark Twain, John Steinbeck, Willie Morris and others.  The son of a Choctaw mother and a Mississippi businessman, Judge Bell is devoted to his wife, Joanne.  They live near Jackson, Mississippi and have four children.  Judge Bell returned to law practice but is frequently called back to the bench by the Mississippi Supreme Court for short term assignments.
Topics of Conversation:
About "Maximilian's Treasure" and the Inspiration Behind the Story
Is Maximilian's Treasure real?
Finding solutions from our differences.
About writing to make people laugh out loud!
New projects from James Bell
MAXIMILIAN'S TREASURE
Rumors of a legendary treasure trigger a battle over possession of a Choctaw family farm. Two young lawyers, John Brooks and Jackson Bradley, agree to help the family keep their farm. Early legal success prompts the drive-by murder of the patriarch of the family. The grandson chases the suspects whose bodies are found on the farm, scalped. At the same time clues to a vast treasure are found on the farm. Jackson, pursued by fortune seekers, adventurers, an exotic beauty and a homicidal maniac, follows the clues from a Caribbean reef to the Chiapas jungle. John stays behind to defend the grandson and continue the fight for the farm. His efforts are complicated by arson, murder, race riots, and the realization that he lost his one true love. Though there is great distance between them, their adventures are intertwined as they rush toward a triple climax that could shake the world. Join the adventure and discover your "Maximilian's Treasure."
CONNECT WITH JAMES D BELL!
Website: http://maximilianstreasure.com/
Facebook: https://www.facebook.com/VampireDefense
Twitter: https://twitter.com/James_D_Bell