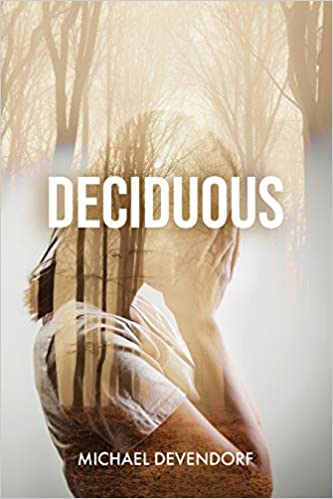 Michael Devendorf served as a chief executive for a national organization and crafted corporate communications for the business community and the workforce. He traveled from coast-to-coast meeting fascinating people and visiting remarkable places presenting his message on company culture to audiences that included industry leaders and political figures. Those events have fallen into the crevices of his mind and sometimes crawl their way out to influence his writing today. Captivating storytelling that clings to the soul has always been his passion. After years of letting life and career get in the way, he chose to step away from business and technical writing to devote himself to creativity instead. Michael is inspired by writing about juxtaposing emotions and provoking the reader with stories that defy strict categorization and blend genres. In addition to writing, he is a passionate animal welfare advocate. He and his family split their time between Dallas, Texas, and northern Wisconsin.
Topics of Conversation
Inspiration behind the storyline
Writing from the female perspective
Building a story with juxtaposing emotions
A twist you won't see coming
Research and writing
What Michael likes to read
His next book
DECIDUOUS
It has been ten months since forest conservationist Sienna lost her daughter in a tragic home accident when she was the only other person around. Kira's death transforms Sienna into an overprotective mother to her son. But then Kai dies under similar circumstances. Desperate to keep from losing her mind, if only to preserve the memories of her children, Sienna climbs into the treehouse where Kai took his last breath. 
While meditating to connect with him, terrifying images of a "mother tree," a nurturing hub tree Sienna studied in an isolated meadow near their lake house, corrupt all memories of her kids. No longer a majestic, colorful sentinel, the tree menaces her with its limbs draped in leaves that morph into skeletal hands. As Sienna's thoughts fester, convincing her that her children's deaths were not simple accidents, those around her try to persuade her she must be guilty of harming Kira and Kai, even if she can't remember. Anxious to unveil the terrible truth hiding in her psyche, Sienna instead finds herself in very physical danger as secrets come to light.
Connect with Michael Devendorf!
Website: https://www.michaeldevendorf.com/
Facebook: https://www.facebook.com/Michael.A.Devendorf
Twitter: https://twitter.com/mikedevendorf
Instagram: https://www.instagram.com/mikedevendorf/